Today, I'm a chef!
- Illustration
Zhao Jiayue
- zms_zjy@naver.com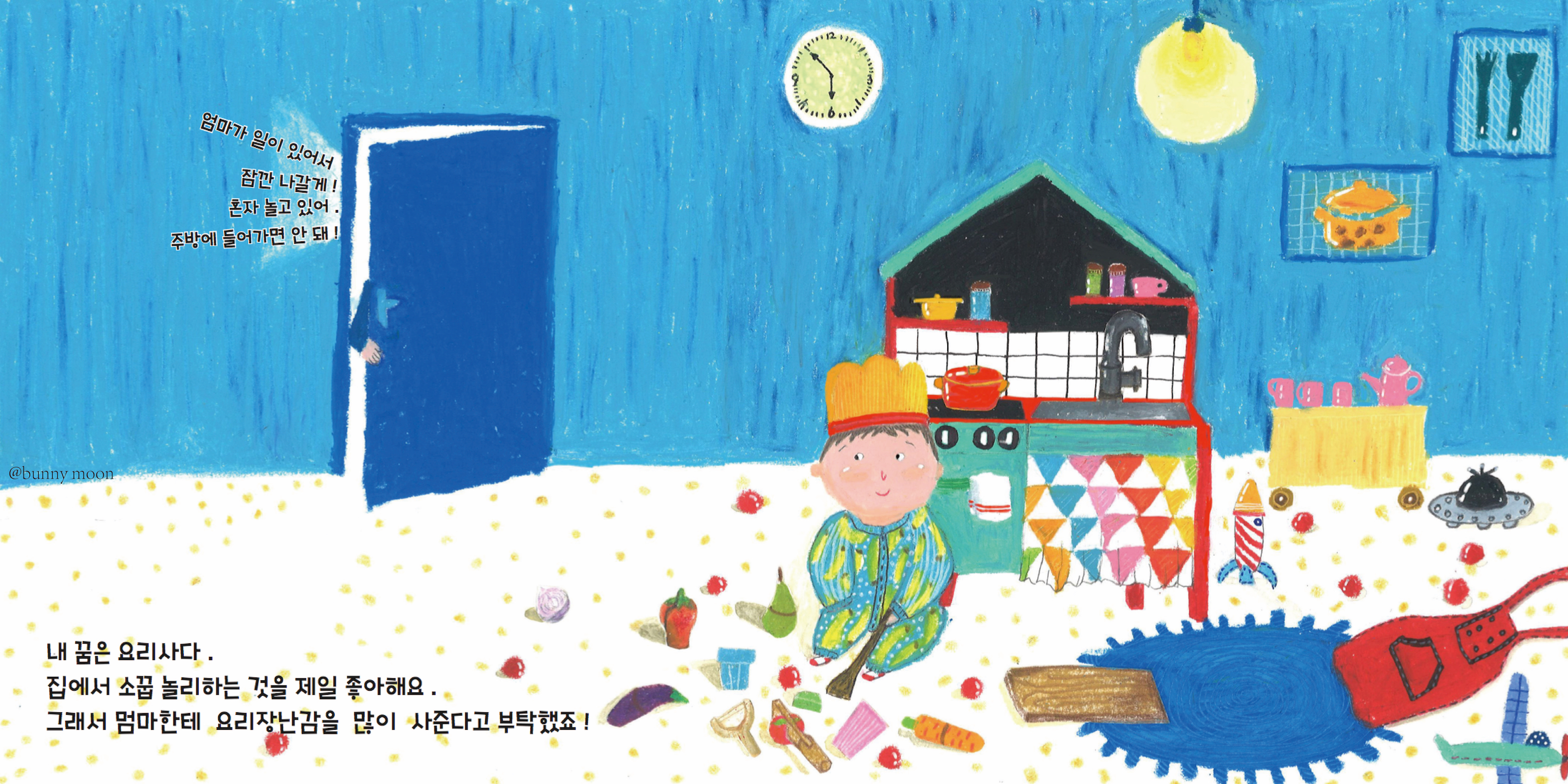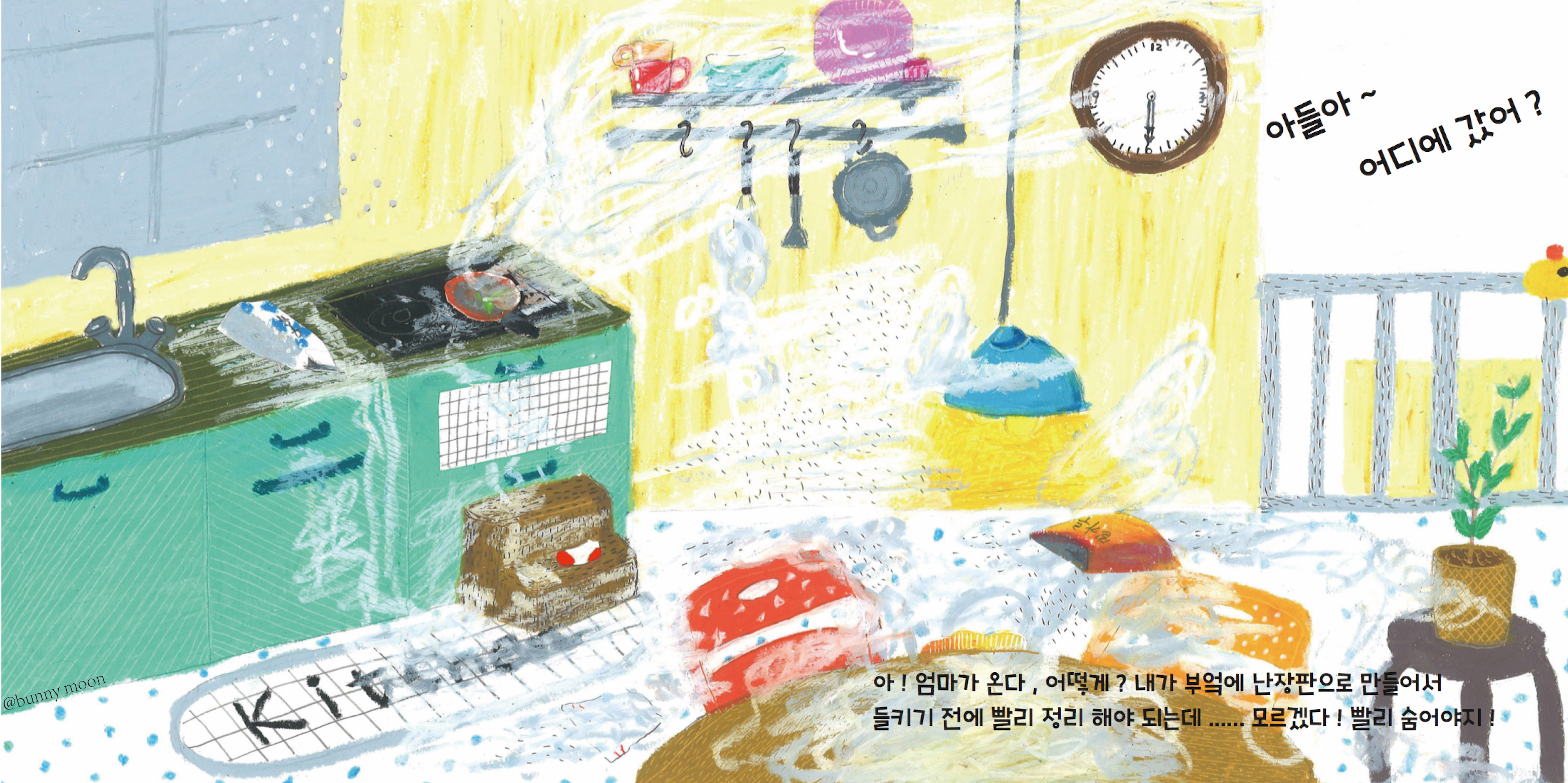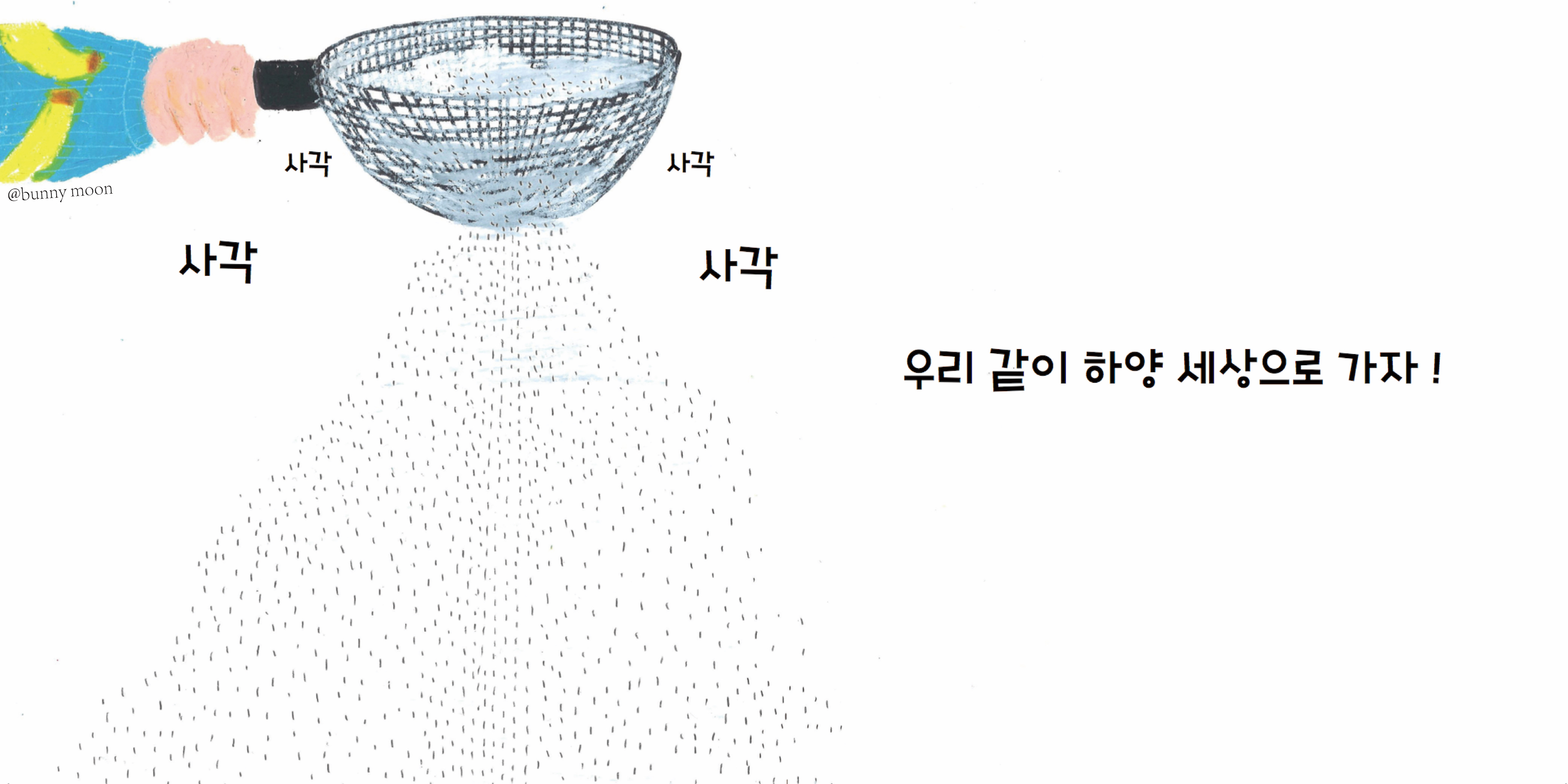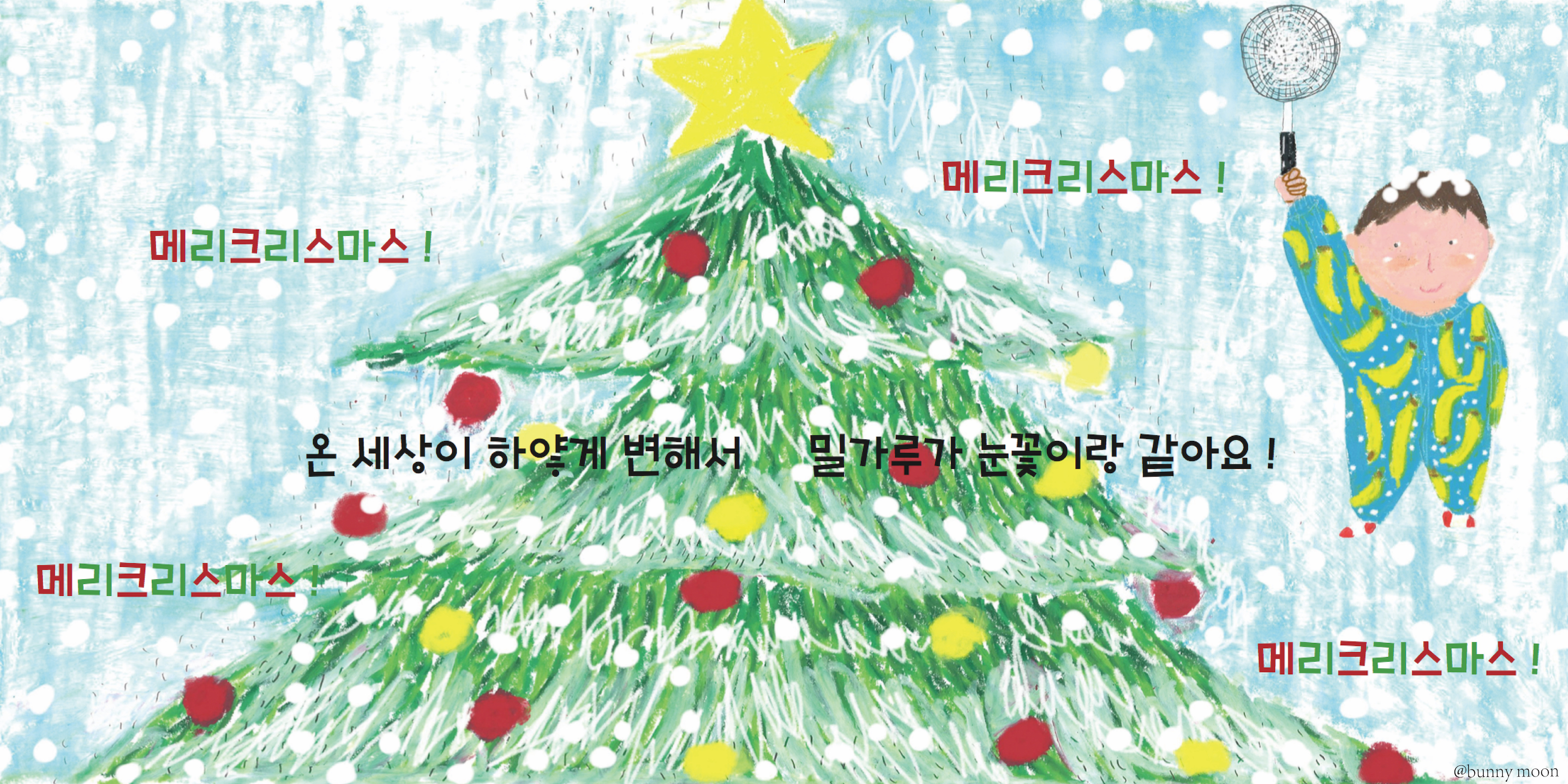 Oriental parents held the view that their children should follow their orders absolutely, while Western parents pay attention to build up the children's sense of self-determination and the ability of self-thinking. Oriental parents think that they know better about their children's needs. What's exactly differs form this, the Western parents hope their kids to select their own habits and personalities. Oriental parents set a high standard to their kids and expect their kids would perform better. On the contrary, the Western parents are only too care for their kids' feelings and emotions.Reproach kids and question yourself more! Please reflect on your actions! Anyway, in my opinion, I think there's no best way to teach our children, we should pick up the good sorts of the Oriental parents' views and the Western parents' opinions of education. Only in this way, can we develop a better and smarter next-generation
부모님이 자기가 좋아하고 취미가 있는 일들이 말고 우리 애기 진짜 좋아하는 것은 부모님들이 찾아라! 저가 이 그림책 통해서 엄마들에게 알려주고 싶은 것은 사실 어린 애기들이 자기 마음에서도 진심으로 좋아하는 것들이 있습니다.그 작은 취미를 존종해야합니다.그리고 엄마눈에 애기가 집에서 엉망진창을 만들지만 애기한데는 그 것은 엉만망진창가 아니고 자기만의 환상적인 세상이다.또는 이런 "세상"에서 애기의 상상력을 키운다. 규치들이 지키는 것도 중요지만 그 것때문에 많은 애기 못 놀게 하는 제한도 좋지않을 거 같다.이 책에서는 아기가 요리를 좋아합니다.하지만 엄마가 키친에 위험한 것들이 많아서 항상 들어가지말라고 하셨습니다.
All rights reserved © 홍익대학교 디자인학부 시각디자인전공 졸업전시회 2016
version.0.0.1 Jerkyll included.
Design by JiHoonLee