Tactus Braille
- UX/UI/Service
Yoonhee Kim
- imku92@gmail.com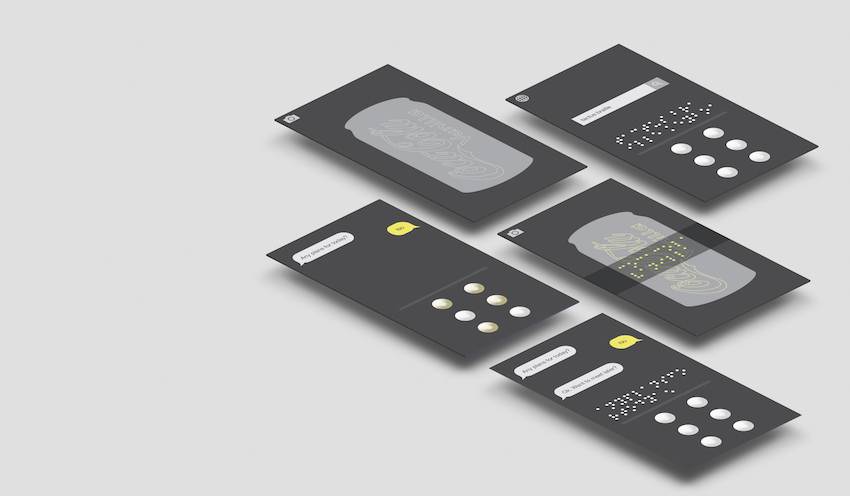 Tactus Braille is a three-dimensional Braille keyboard. So the visually impaired can use their smartphones through just touch. By using Tactus Braille, you are no longer in danger of damaging your ears because of the use of earphones. You can use your phone whilst you listen to everything around you, just by tapping the screen.
텍터스브레일은 3차원의 점자 키보드이다. 이를 통해 시각 장애인들이 스마트폰을 촉감만으로 이용할 수 있게 한다. 이러한 텍터스브레일의 사용으로 이어폰을 사용하며 발생하는 위험에서 벗어날 수 있다. 주위의 모든 소리를 들으며 스크린을 터치하는 것 만으로 스마트폰을 이용할 수 있게한다.
All rights reserved © 홍익대학교 디자인학부 시각디자인전공 졸업전시회 2016
version.0.0.1 Jerkyll included.
Design by JiHoonLee
*