Jol-UP
- UX/UI/Service
Jinyoung Bae
- qoou1025@naver.com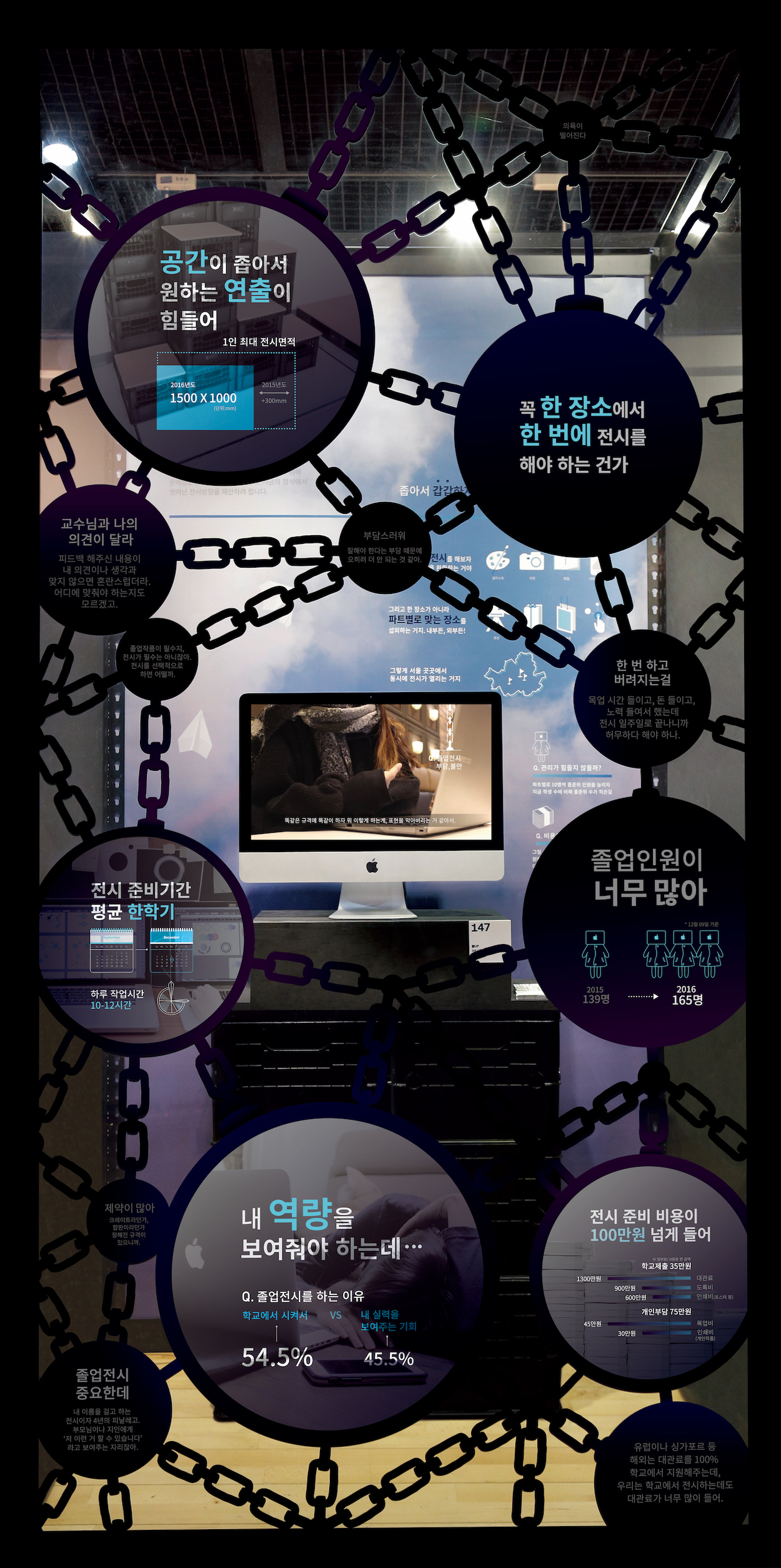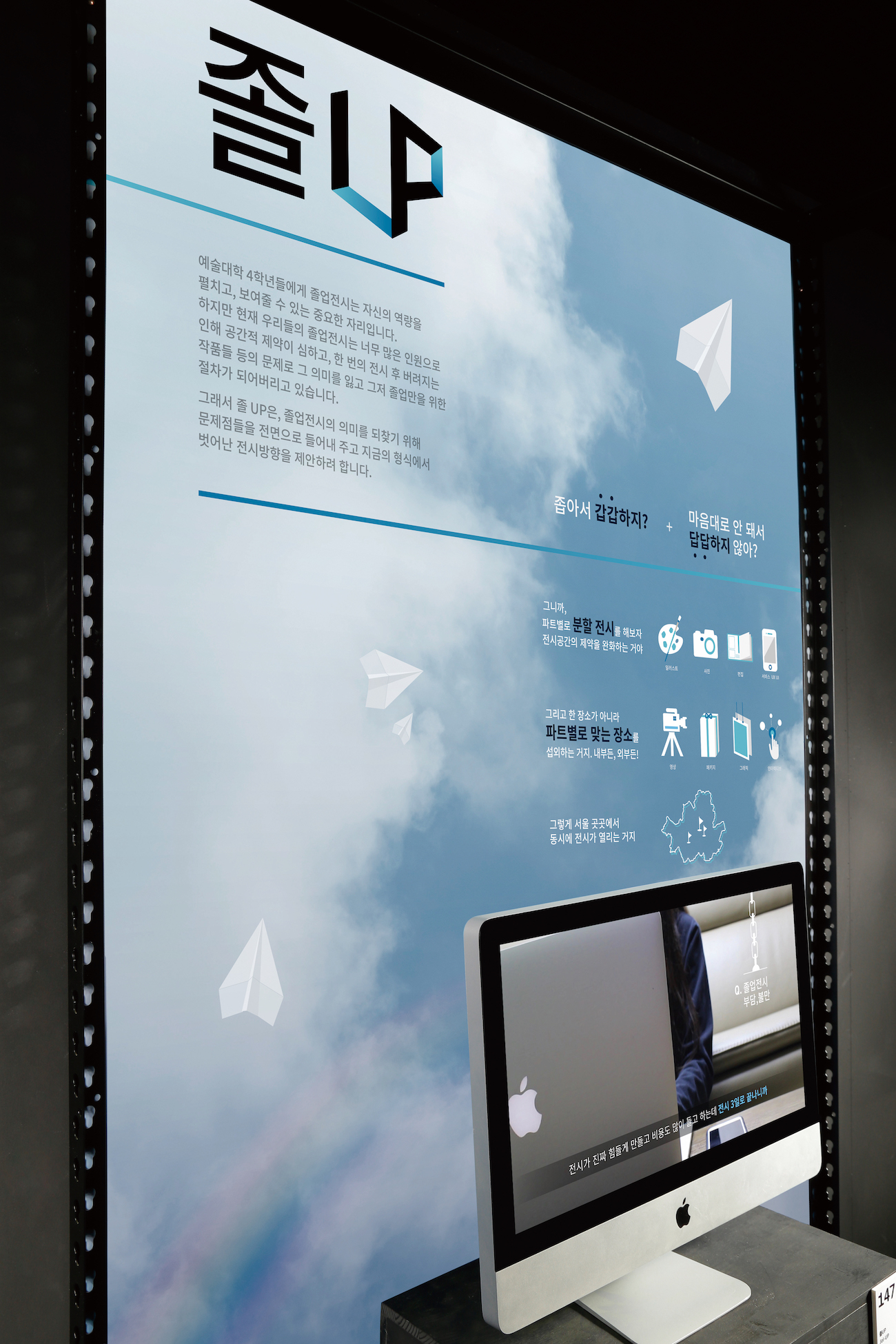 Graduation exibition to fourth graders of art college is an important place to show and demonstrate their talents. However, at present, our graduation exhibit is very limited in space due to the huge number of students. Also, after a single exhibition, most of our art works for the graduation are thrown away so the graduation exhibit lose its meaninh and just become a superficial step to get graduated. So, Jol-UP aims to bring back the significance of the graduation exhibition, to suggest a direction which is out of the present format.
예술대학 4학년들에게 졸업전시는 자신의 역량을 펼치고, 보여줄 수 있는 중요한 자리이다. 하지만 현재 우리들의 졸업전시는 너무 많은 인원으로 인해 공간적 제약이 심하고, 한 번의 전시 후 버려지는 작품들 등의 문제로 그 의미를 잃고 그저 졸업만을 위한 절차가 되어버리고 있다. 그래서 졸 UP은, 졸업전시의 의미를 되찾기 위해 문제점들을 전면으로 들어내 주고 지금의 형식에서 벗어난 전시방향을 제안하려 한다.
All rights reserved © 홍익대학교 디자인학부 시각디자인전공 졸업전시회 2016
version.0.0.1 Jerkyll included.
Design by JiHoonLee