Viet Mood
- Editorial
Hanbyeol Park
- onestarp216@gmail.com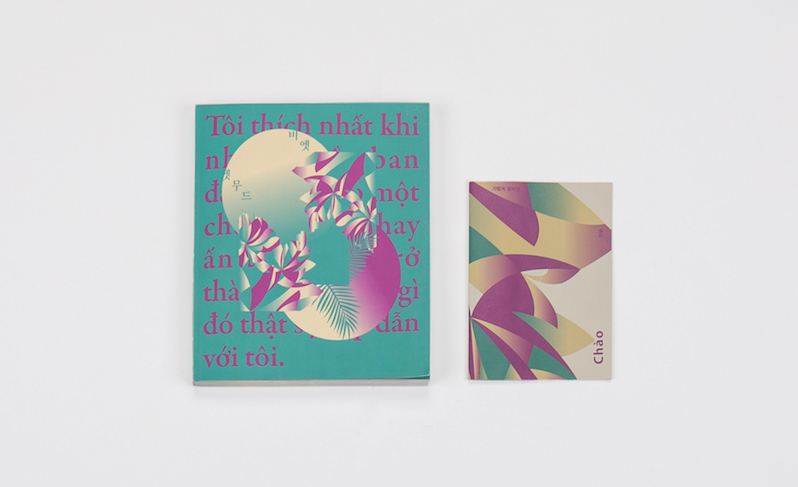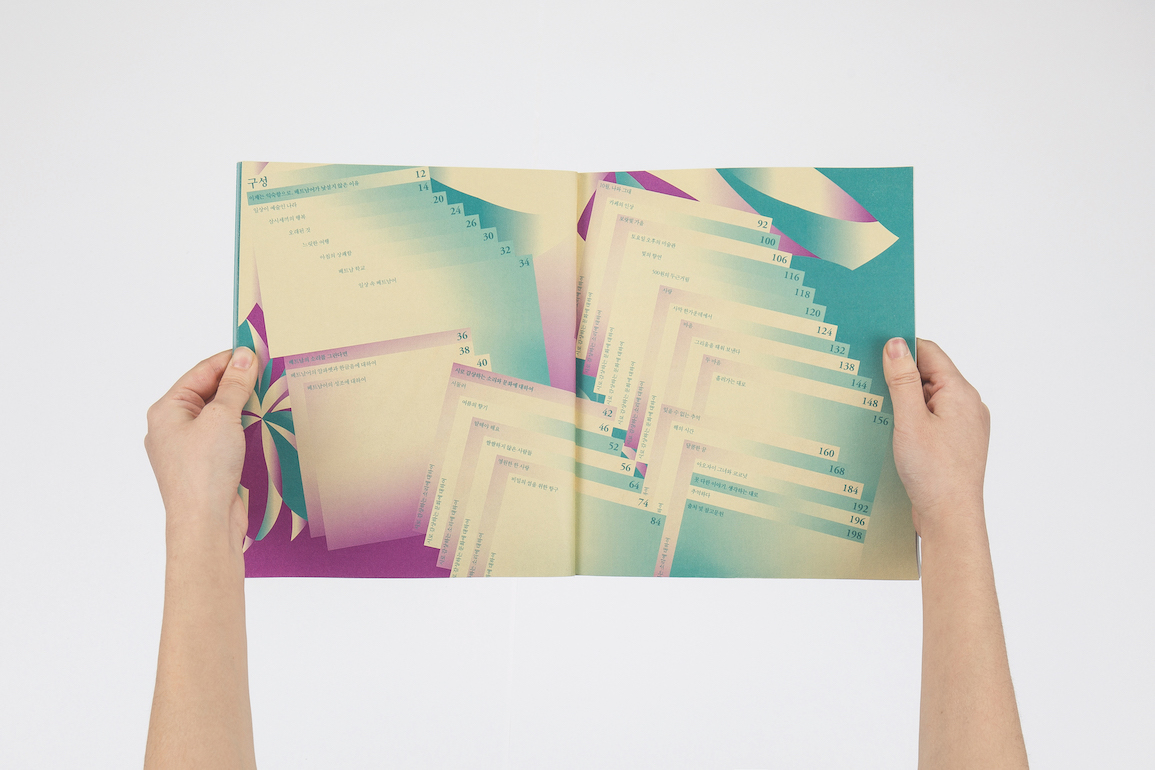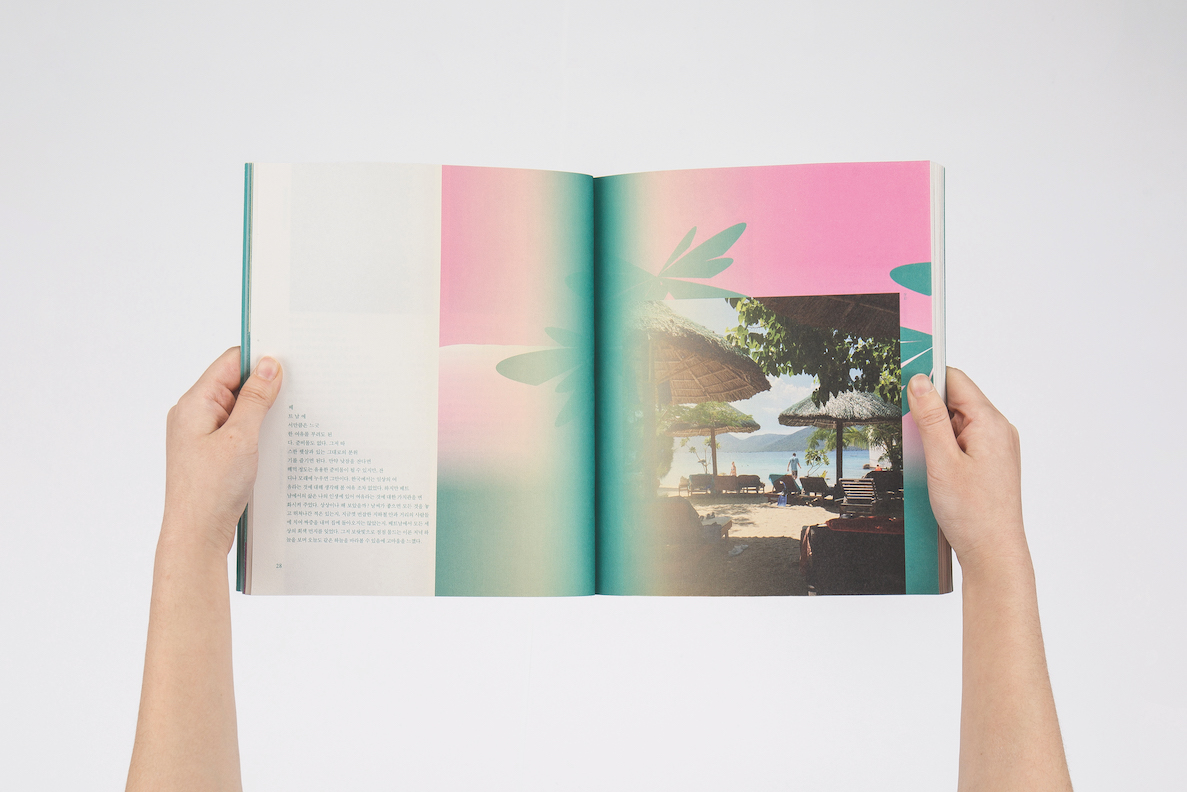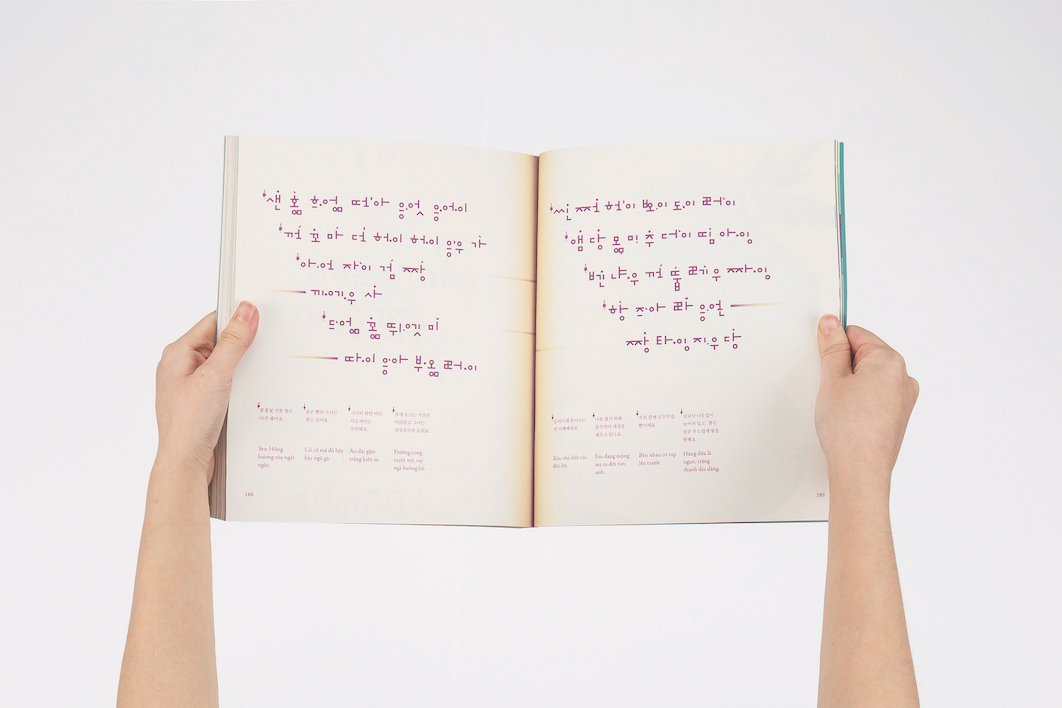 Cultures and languages in each country share the same values and they reflect their own countries. The true feeling of Vietnam including introduction of Vietnamese poetry and cultures can be seen in this book as the writers have felt during the life in Vietnam. Love will be the main emotion used in poems. People can feel the real cultures in Vietnam through this book.
한 나라의 언어와 문화는 그 나라를 닮기 마련이다. 베트남도 그렇다. 베트남에 있으면서 언어와 문화는 아주 밀접한 관련이 있음을 깨달은 누군가는 사랑이라는 감정을 통해 베트남의 문자와 소리를 보고, 그 문화를 느낄 수 있도록 베트남의 무드를 전한다.
All rights reserved © 홍익대학교 디자인학부 시각디자인전공 졸업전시회 2016
version.0.0.1 Jerkyll included.
Design by JiHoonLee